Tungsten Jig Heads: Keitech Super Round/Football Tungsten Jig Heads

SUPER ROUND»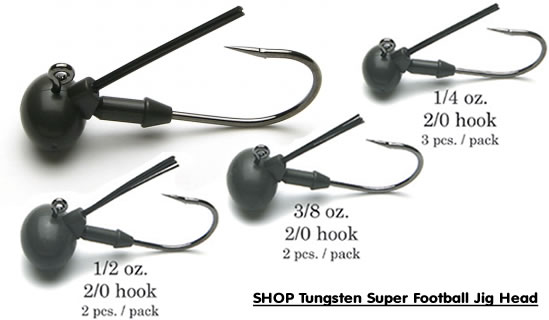 Keitech Tungsten Super Football Jig Heads provide a great alternative to standard lead-based football jig heads. Pair the Keitech Tungsten Football Jig Head with a spider grub or any of your other favorite soft plastics and feel the increased sensitivity they provide.
Keitech Tungsten Super Football Jig Head Features:
Tungsten compound head 30% smaller & harder than lead
10 Strand fiber, hand-glued, weed guard
2/0 Daiichi hook
Available in 1/4 oz., 3/8 oz. & 1/2 oz. sizes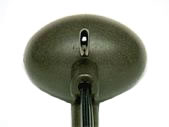 High density tungsten provides remarkable sensitivity compared to lead based products.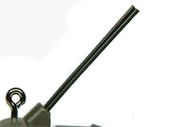 Hand glued 5 fiber provides snag resistance without sacrificing hook setting ability.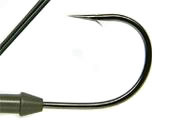 Custom 2/0 Daiichi hook is super -strong.

The Keitech Super Round tungsten jig heads are the finest lead-free jig heads currently available on the market. Their compact size-to-weight ratio, super sharp hooks and dense material are very effective for a variety of uses. Whether you are power fishing them with a swim bait, jerk-baiting them with a shad imitator, or finessing them with a wacky rig, there is a Super Round just right for the job.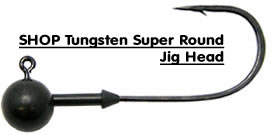 Keitech Super Round Jig Head Features:
Tungsten compound head 30% smaller & harder than lead
#1 & #2 Katsuichi hook
1/0, 2/0 & 3/0 Daiichi hook
Available in 1/16 oz. & 3/32 oz. pack of 4
Available in 1/8 oz. & 3/16 oz. pack of 3
Super Round Jig Heads
Hook Sizing
Hook Weights
#2
#1
1/0
2/0
3/0
1/16 oz.
X
X
X
X
X
3/32 oz.
X
X
1/8 oz.
X
X
X
3/16 oz.
X
X
X
1/4 oz.
X
X
X